[vc_row][vc_column width="1/4″ offset="vc_hidden-xs"][vc_widget_sidebar sidebar_id="sidebar-main"][/vc_column][vc_column width="3/4″][vc_column_text]
If you're like many of those at Financial Enhancement Group, you're always in search for the next good book to read. Below are some of the favorites curated by our team at FEG.
Andrew Thrasher, CMT
Portfolio Manager
Tools of Titans: The Tactics, Routines, and Habits of Billionaires, Icons, and World-Class Performers
This is a compilation of content from Tim Ferriss' very popular podcast. Each chapter highlights notes with one or two of the 200 'titans' Ferriss has interviewed; from co-founders, Navy Seals, Olympians, biochemists, billionaires, inventors, philanthropists, and many other fascinating people who share great wisdom and insights from their experiences. It's 700 pages long but very hard to put down once you start reading.
Joe Clark, CFP
Managing Partner & Lead Advisor
Shoe Dog by Phil Knight
The story of Phil Knight in terms of struggle and prevailing all the way to success. Even the best have hardships and challenges. Persistence, determination and the willingness to think outside the box can pay off.
The Girl on the Train by Paula Hawkins
I thought the book was better
than the movie that was eventually made based on the novel. Every good book tries to create a new or exciting twist. I truly did not see this one coming. And the character was written so well, I felt like I had her affliction!
Seven Men: And the Secret of their Greatness by Eric Metaxas
A book compiled of seven short biographies of seven men who stand for honesty, courage, and charity during times when the culture and the world run counter to those values.
Stacy McNeal
Account Processor
While I haven't ready any good books lately, I have been enjoying my daily devotion. I use an app called First 5 and have recently finished Galatians, Ephesians, Philippians, Colossians and Philemon.  Now on a study of Ruth, Esther and Song of Songs.   I find it helps keep me much more positive and productive in my day and life in general.
Big Little Lies by Liane Moriarty
A great summer read that definitely has a "desperate housewives" kind feel to it. HBO recently turned it into a TV series as well.
Adam Harter, CFA
Partner & Chief Investment Strategist
The Outsiders by William Thorndike
 Yes,  the novel from back in the day with pony boy was good – but I'm talking about the more recent book about a group of CEO's that achieved extraordinary results over long periods of time. It's a book about capital allocation – and as nerdy as that sounds – it was soul food to an investment nerd.  The icing on the cake is that it is also about not letting norms dictate behavior. 
Conspiracy of Fools by Kurt Eichenwald
A detailed account of what went wrong at Enron. Though it may sound like a dated story now, Eichenwald is such a good writer that it is fascinated to see how he was able to weave together such a rich account of the story.  Even the footnotes about how he was able to reconstruct the story was remarkable to read. 
Confederacy of Dunces by John Toole
A classic that I find many readers overlook.  It's a truly unique novel by a writer that unfortunately took his life before he gave us more and will guarantee to make you laugh.
Mitch Rapp by Vince Flynn & Kyle Mills
A series of novels that has been a very captivating series and extremely hard to put down.  After beginning a book, you definitely want to keep reading to find out what will happen next.  Action happens fast with the Flynn novels, so the writing style keeps your mind focused on the plot and activates your mind into visualizing what you are reading. 
Aaron Rheaume
Financial Advisor
In a Pit with a Lion on a Snowy Day by Mark Batterson
The basis of the book is how to survive and thrive when an opportunity is presented. The story is centered around the biblical character Benaiah in 2 Samuel chapter 23. Beniah was fearless, he jumped in a pit with a lion and killed it. Most people would have run the other way. It talks about overcoming your fears and taking on risk, because of the risk Beniah took it propelled him into becoming one of the greatest military leaders in Israel.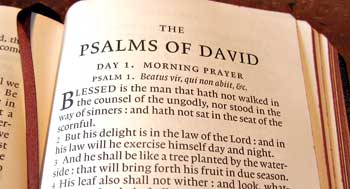 Dean Huddleston
Financial Advisor
A Bible study of the book of Psalms
Reading the cries of David and understanding the stresses and strains of his life caused by others and himself.  Psalm 143 I can relate to well.  
Dusty Emmons
Data Entry Processor
Shannarra by Terry Brooks
A series of novels that take place in a fantasy/post-apostolic world and are definitely a good read. These books have recently been turned into a television series called the Shannarra Chronicles which begin after the first book in the series called The Sword of Shannarra
Paul Karshner
Financial Advisor
The Alchemist by Paulo Coelho
The book speaks on the search one has to find ones destiny. That search can be something scary to some, but it is the search for your dreams which makes life worth living. A quote that really stuck with me from the book is, "The fear of suffering is worse than the suffering itself, no heart has ever suffered when it goes in search of its dreams." Growing up it was something that I carried with me that when I had doubt of what my future goals/dreams were I had to push through. It is the pursuit that makes those dreams come true.
Wonder by R.J. Palaci
This is actually a children's book about a fifth grader with a facial deformity who has to go to a mainstream school.  I like it because the chapters are all written from different perspectives of the main character and those around him as he works through the struggles of adapting to a new school.  It's family friendly and they have a movie of it coming out in the fall.
Jamie Hanna
Financial Advisor
Tuesdays with Morrie by Mitch Albom
My all-time favorite book which  is a great reminder to take a step back and enjoy the little things in life.
Small Great Things by Jodi Picoult
It is about a nurse with colored skin being accused of a horrible crime by a white supremacist. It is written from the perspective of many different people and makes you realize how people see life differently. It has a great ending with a lot of lessons.
Grant Soliven
Financial Advisor
The Naked Sun by Issac Asimov
The author uses space fantasy and robotics to address modern (at the time it was 1956) sociology and psychology.
Disclaimer: Do not construe anything written in this post or this blog in its entirety as a recommendation, research, or an offer to buy or sell any securities. Everything in this post is meant for educational and entertainment purposes only. I or my affiliates may hold positions in securities mentioned in the blog. Please see my Disclosure page for full disclaimer.[/vc_column_text][/vc_column][/vc_row][vc_row][vc_column offset="vc_hidden-lg vc_hidden-md vc_hidden-sm"][vc_widget_sidebar sidebar_id="sidebar-main"][/vc_column][/vc_row]